Water Damage Restoration Whittier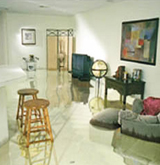 The process of bouncing back from Water damage in Whittier is a tedious one. It is quite annoying to spend hour after hour mopping up the spills and leaks only to find out that other damages surface a few days or weeks later. Water has the capacity to cause mold, rotting, warped floors and it will even invite rodents and insects into your home to set up camp. Whether your laundry room is flooded because the washing machine overflowed, or a leak in the roof caused an eroding hole in your living room wall, it is important that you have the mess cleaned up right away by professionals who are competent in water damage restoration. Whittier locals are relieved that our team of experts at Whittier Carpet and Air Duct Cleaning offers same-day service to deal with any kind of emergencies. We understand the importance of acting quickly when unforeseen water damages occur. The longer you wait, the longer the water has to travel the entire length of your home and cause more damage. What happens if you spill water on wood floors and leave it to sit? Eventually, the floors become warped, lose their sheen and become totally destroyed – this is such a waste of money when you find you have to replace them when they could have been saved. This is why you need to hire the professional team at Whittier Carpet and Air Duct Cleaning to give you the best water damage restoration in Whittier you'll ever experience. Our solutions are always effective so we get the job done properly. We have helped to preserve antiques and other furniture, floors and more because of our fast acting team of experts, state of the art equipment and infallible restoration techniques. We are always prepared to get the job done. Make an appointment with us right now so that we are able to conduct an inspection and begin the process of water damage repair and restoration in Whittier. We will ensure that all measures are put in place to save your precious belongings so your life can return to normal. Set up an appointment for water damage repair in Whittier and get an evaluation done right away!
Call now 562-758-1323!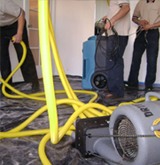 Our state of the art equipment will also reinforce our ability to do the job properly so let us help you restore your home when you've gone through Whittier water damage. After a proper assessment of the damage, the dehumidifiers, air movers, air scrubbers, and other heavy duty equipment will take the stage and perform a well-rehearsed routine to verify that all the moisture has been dried up. It is important to do everything in our power to remove any sign of wetness so that mold and other repercussions can be thwarted. The home should be a healthy place and if you have wet spots adoring your floors, then this is definitely not the case. Allow our team to check out the interior of your home so we can retain that semblance of solitude – hire us for water restoration in Whittier.
Call Eco Carpet and Air Services right now 562-758-1323.