Air Duct & Dryer Vent Cleaning Whittier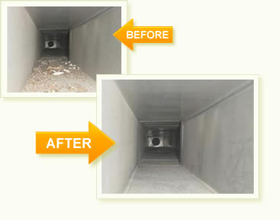 Air duct cleaning in Whittier is something that we specialize in. You might be wondering why it is important to have this part of your home cleaned by professionals. If you dust, aren't you eliminating the chance of dirt and dust getting into your HVAC system? Unfortunately, this is mostly wishful thinking. Sure, if you dust your house and vacuum, you are making it cleaner and eliminating the potential for dirt to get into the air ducts. However, just like dust and dirt always somehow come back up in your bedroom and living room, they do make their way into your air ducts, and they clog them or otherwise are just redistributed through the air circulating in your home. Whittier Carpet and Air Duct Cleaning wants you to know that it is important to have your Whittier HVAC system cleaned out by experts and we want to point out signs that you should be looking for which indicate that you are due to schedule a cleaning. Read through this section of our site for more information or feel free to call us at your convenience. We will get you set up with a free consultation, during which you can expect a pressure-free experience because we don't like to push our customers. We believe that providing them with accurate information is good enough. We can also set up an appointment to come over and inspect your system. During this time, we will let you know if you are due to have it cleaned.
Call Eco Carpet and Air Services today 562-758-1323 !
What are the signs?
You could be due for expert air duct cleaning in Whittier if you notice the following:
Stuffy and runny nose
More asthma attacks than normal
Allergies acting up in your home
Sniffling and incessant coughing
Unusual or frequent headaches
An energy bill that is higher than it should be
Dust on the vents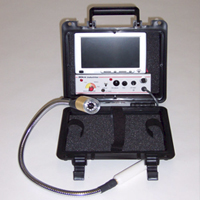 These are just some signs that could indicate that you are due for professional Whittier air duct cleaning, if these signs are otherwise unexplained. We will gladly send a licensed and insured professional to your location to determine if these symptoms could be a result of dirty air ducts. The Whittier area locals have relied on us for years to get this important aspect of their home in the right condition. They know that we have specialized equipment that can be utilized to detect moisture to prevent and get rid of mold that is growing in your air ducts. Whittier Carpet and Air Duct Cleaning will get into those hard to reach places and clean them thoroughly so that the quality of the air you breathe in your home improves. Let us help you avoid unnecessary expenses associated with higher than normal energy bills by removing any coagulating factors that are forcing your system to work very hard.
Call us at 562-758-1323 to get the best results in air duct cleaning in Whittier.
Eco Carpet and Air Services will help you to breathe easy!