Upholstery Cleaning Whittier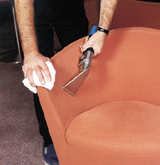 For many years, Eco Carpet and Air Services has exhibited an undying passion that separates us from the competition. We offer a wide variety of services to customers including upholstery cleaning in Whittier. We are all ears when to comes down to your issues so we can determine exactly what you need and provide a feasible solution to fill that gap. Customers form the most fundamental aspect of the entire company so that is why it is crucial to understand the problem before we attempt to fix it when it comes to upholstery cleaning in Whittier. A lot of emphasis is placed on maintaining a clean and health home especially when carpets and rugs are involved. You don't want dust mites to pop up and join the party when you have guests over or odors to invite themselves to your weekly family dinner. Our Whittier upholstery cleaning service is the best as we pay a lot of attention to detail. You won't find a company that will employ the use better cleaning solutions than we do. Environmentally friendly solutions are what we use to get the job done in your home when you hire us to do upholstery cleaning in Whittier. Whether it is a chair, ottoman, sofa, or anything else that is related to upholstery, we can get it cleaned up for you without the hassle of toxic fumes. We can remove odors and stains such as urine, red wine as well as any little gift that your pet left behind. Sit back and watch us get rid of it. We handle materials as durable as leather and suede and materials that are as delicate as silk and cotton. No harm will come to your upholstered pieces during the process. Choose us for Whittier upholstery cleaning and avoid being disappointed. If you have any other questions related to expert solutions, simply pick up the phone and ask.
Call us now for your free price quote 562-758-1323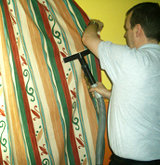 Eco Carpet and Air Duct Cleaning also suggests that you make arrangements for your Whittier upholstery cleaning at the same time in which you plan to schedule another service. We provide discounted rates when this is done and it saves time and money when you set up two services simultaneously. Be the center of attention the next time your book club has the meeting at your place or the next time your family stops by for a lengthy visit. The last thing you need is word getting around about the messy upholstered furniture in your home or odors interrupting a wonderful night. What are you waiting for? Make your appointment for upholstered furniture cleaning in Whittier today so everything can be ready for that next sentimental get together in your living room. Our environmentally-friendly, affordable solutions will leave your home fresh, stain and odor free.
Call today at 562-758-1323 for more information.We are waiting to hear from you.